It's amazing what we can accomplish when hearts and minds work together. See how leaders from countries, culture, and occupations around the world are taking action – to enhance health, empower youth, promote peace, and improve their community.
Join leaders at the Rotary Club of Ft. Lauderdale/Cypress Creek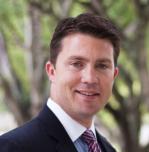 Jeffrey L. Cox, Esq.
2017-2017 President
Rotary Club of Ft. Lauderdale/Cypress Creek
Special Thanks to our Sponsors